Most recent on Setasign [See all news]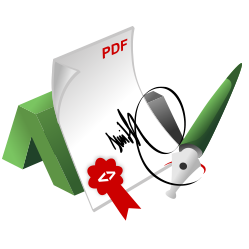 All SetaPDF components are released in version 2.35 today!

All SetaPDF components are released in version 2.34 today! Long-term validation (LTV) signatures landed in the SetaPDF-Signer component.

While meta packages feel good in the first place they became inscrutable if the dependencies evolve...
What we offer
We offer commercial PDF components written in the interpreted PHP language.
Our company helps PHP developers provide their customers with new PHP based solutions around PDF manipulation and interpretation.
What others think
Based on our own reseach and experience; Setasign has the best PDF solutions for generating and manipulation PDF files with PHP. Beside that, they deliver excelent support and custom examples to help you build your software. Jurn Raaijmakers, PDFEN
With the aid of Setasign our system now generates a high volume of documentation for our clients. Arthur Johnstone, Lead Developer, We Claim U gain
We're are using the SetaPDF-Extractor to recognize and enrich purchase invoices in our online invoicing solution WeFact. Furthermore we use the FPDI package in combination with TCPDF to generate invoices and estimates that are being sent by our users. We're very satisfied with the Setasign products and their great support. Rick Hagenaars, WeFact B.V.
We make invoicing softwares in Hungary and we have looked for an easy solution in order to sign and timestamp PDF document (electronic invoices). Setasign was the easiest solution in PHP enviroment and there was no question about purchasing a license! We love it :) Szabolcs Horváth, Dataflex Hungary Kft.