Document level timestamp through the Swisscom All-in Signing Service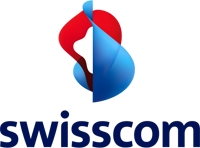 This demo shows you how to add a document level timestamp including revocation information for Long-Term Validation (LTV enabled) through the Swisscom All-in Signing Service.
The PHP code of this add-on is available at GitHub and installable using Composer.
Swisscom All-in Signing Service
The All-in Signing Service is a cloud service for electronic signatures and timestamps for documents and files. It is offered as Swiss managed service to service providers, public authorities and companies.
The signing service allows documents and files to be signed in a legally compliant manner. Electronic signatures ensure the integrity and/or authenticity of such files for the relevant contract partner or legislator.
Combined with Mobile ID, the KPMG-audited All-in Signing Service enables binding signatures to be prepared on mobile phones. You also benefit from the expertise of Swisscom as a legally recognised certificate service provider (CSP).
More information: https://trustservices.swisscom.com/signing-service/